People
LongFai wellknow that good service and quality products come from highly trained and dedicated staff.
LongFai spend considerable time and money in training each and every member of staff and ensuring they are highly motivated to meet the customers' requirements. Each operator is responsible for his or her own quality and feeds back ideas for continuous improvement.
Quality control systems
LongFai uses the international quality model "The European Foundation for Quality Management".
ISO 9001/2000, ISO/TS 16949, ISO 14001 and OHSAS 18001 quality standards are fully intergrated into this quality mamangement system.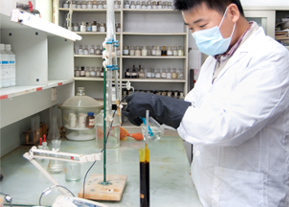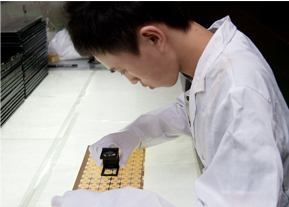 Process Control
The chemical milling manufacturing technique requires strict control of various physical and chemical processes as follows:
Metal: Strict control on metal supply with detailed goods inward inspection for full traceability.
Chemicals: Laboratory control and testing of all chemicals used throughout the company.
On-line measurement and process control.
Machine maintenance: Scheduled maintenance programme to ensure equipment is running at optimum performance.
Measurement and control at all stages of production.
Statistical control systems.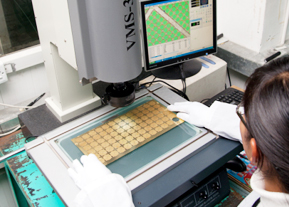 Dimensional Inspection
On line vernier measurement by operators
Optical measurement and comparison
Mitotoyo digital measurement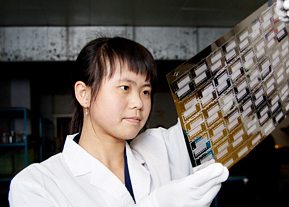 Visual Inspection
Visual inspection of edge profiles
Continuous visual inspection throughout process
Final visual inspection of all jobs