Metal etching (also known as Photo Etching and Photo Chemical Etching as well as Chemical Milling or Chemical Machining or PCM) is a technique for manufacturing high-precision flat metal parts. Metal Etching has applications in nearly every type of industry. LongFai has specialized in precision chemical metal etching for more than 15 years, working with a wide range of metals.
Typical Industry Sectors supplied by LongFai as following:
Photo Etching Photo Chemical Etching Chemical Milling Chemical Machining Metal Etching
Electronics & Communications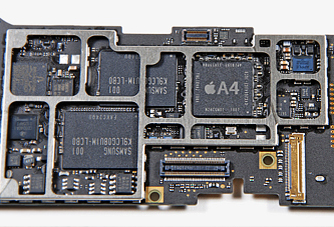 Interference

shielding

systems
-

EMI / RFI shielding

enclosures
-EMI / RFI contact strips, fingers, & gaskets
-EMI / RFI shielding universal prototyping kit
On PCB mechanical features, contacts, ground clips, supports, springs etc clips supports,springs etc
Antennae and

micro antennae

Heat sinks
Solder masks
Stencils
Solder performs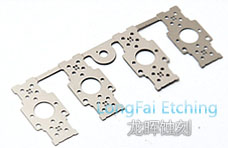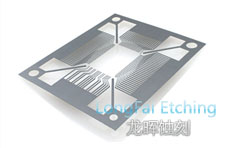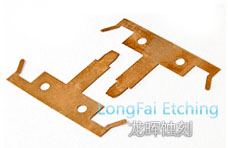 Medical Dental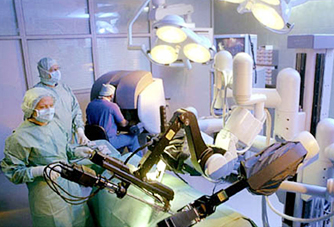 Diagnostic equipment components for blood analysis
Specialist scalpel

blades

Eye surgery blades
Measurement gauges
Orthopaedic blades
Blood and fluid

filter meshes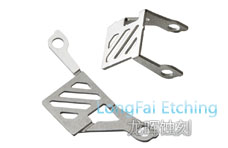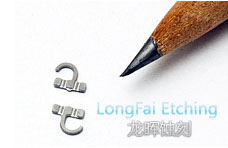 Automotive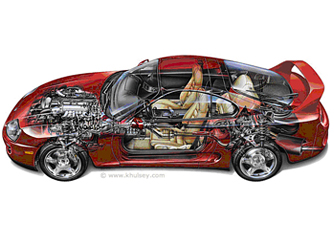 Shims and spacer washers
High performance gaskets
Stencils for air bag manufacture
Airbag components
Cylinder head gaskets
Tread plates
Decorative trim parts
Fuel cell plates
Injector and fuel management components
Clutch components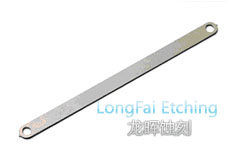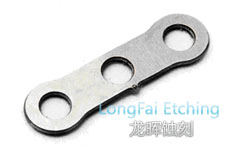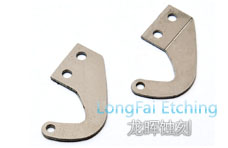 Perforated Etching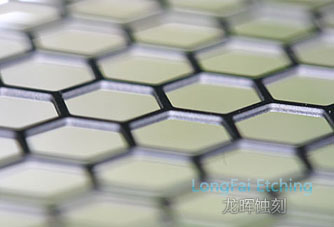 Protective grids
Sieves
Food filters
Deposition Masks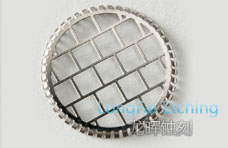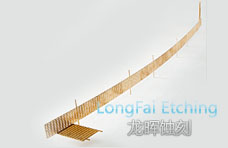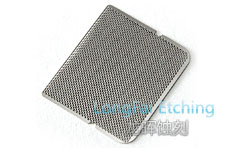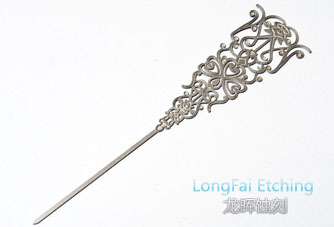 Stands and dispensers
Custom ornaments, commemoratives, jewelry and fine giftware
Advertising and Branding
Pendants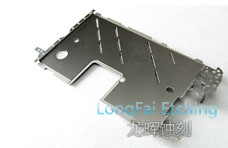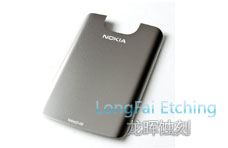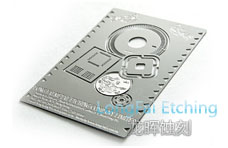 Reel to reel etching (Not available now. Welcome discuss with us to set up it. )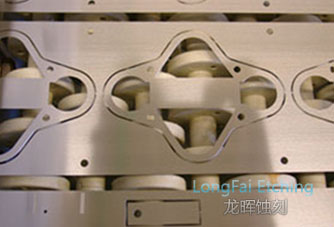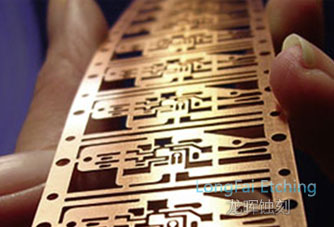 The etching of reels combines the advantages of etching technology and the economy of reel-to-reel production.
Reel-to-reel have the following advantages
-Cost reduction with medium and larger size quantities on the one hand and with direct downline processing to clearly improve economy on the other hand.
-Selective electroplating can make together.
-Meet the high requirements on the absence of burrs, as well as cleanliness, and on parts that are produced with very little mechanical tension, unlike created by stamping and heat treatment.
-Produce large series at the same time.
-Realize specification with etched reels integrating easily into the customer's specific processes. The reels are equipped with locating holes for controlling the cycle time of production machinery.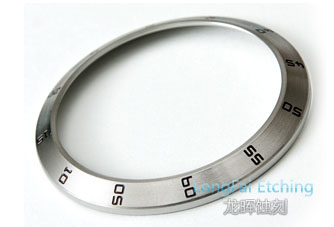 The new laser marking technology enables us to print serial numbers, logos, bar codes and labels on in-house and customer parts at a later production stage.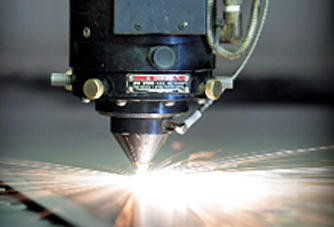 Ideal for stainless steel, aluminium, copper alloys
Excellent, burr-free cutting, combined etch/laser parts
Parallax-free positioning via special camera systems
Up to 5 mm in material thickness